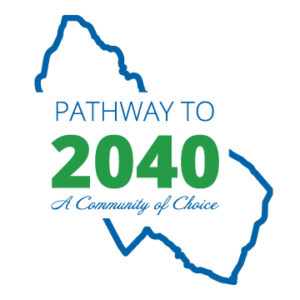 On June 16, 2021, Active Prince William submitted the following general and specific comments on the Thoroughfare Plan Element of the Mobility Chapter in Prince William County's Pathways to 2040 Comprehensive Plan
---
Comments on the Thoroughfare Plan Element of the Mobility Chapter in Prince William County's Pathways to 2040 Comprehensive Plan
Active Prince William encourages Prince William County to refine its Thoroughfare Plan to support its climate and equity goals.  Please see the attached granular comments on each item in the Thoroughfare Plan that provide a more realistic plan to achieve by 2040.  Below are a few highlights.
Dedicated bus lane infrastructure (Bus Only/BAT[Business Access and Transit]) should be planned for many major roadway arterials (ex. Route 1, Route 234 Business, Dale Blvd, Route 29)
Roadway segments should be identified as "innovative intersection corridors" to replace previously planned lane-mile expansions (ex. Old Centreville Rd, Pageland Ln, Route 234, Prince William Parkway)
Roadways through activity centers and commercial/mixed-use corridors should be redesignated as Urban Boulevards (UB) and Through Boulevards (UTB) (ex. Route 123 and Route 1 in North Woodbridge)
Road diets should be considered for many roadway segments (ex. Occoquan Rd, Williamson Blvd, Lee Hwy/MNBP)
Road capacity expansion should be configured as a managed lane (Toll, HOV, HOT, Bus, BAT). Adding any new unmanaged roadway capacity in the Washington region is unproductive at this point as it relates to future climate and congestion conditions and will only serve to induce SOV travel and increase VMT per capita.
Major "managed lanes" roadway widenings should be packaged with dedicated bus infrastructure on nearby parallel roadways  (234 Bypass -> 234 Business, I-95 HOT ->Route 1)
Click here for our detailed comments on each roadway element in the Thoroughfare Plan.