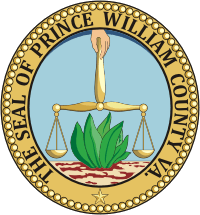 From a Prince William County news release:
The Prince William County Department of Transportation invites you to attend a Virtual Information Meeting and learn more about the Van Buren Road Alignment and Environmental Study. This project will identify the project alignment which consists of extending Van Buren Road from Route 234 to the existing connection at Cardinal Drive, and the in-progress Environmental Study for this improvement.
The on-going environmental study is budgeted at $1,300,000. Funding for the final design and construction of the Van Buren Road North Extension has not yet been identified.
The project will provide relief to existing and projected traffic congestion as an alternate north-south route along the I-95 and Route 1 corridors. In alleviating congestion in this heavily travelled corridor, safety is improved, and mobility is enhanced to the nearby community schools and facilities.
The purpose of this virtual information meeting is to give the public an opportunity to review the project exhibits, review a tentative project schedule, and provide feedback to the County to assist in finalizing the environmental study. Comments can be submitted either online at the below website or by mail. The public is also invited to ask questions at the conclusion of the presentation utilizing the Question and Answer (Q&A) function. A comment sheet will be available at the same website. Please submit your comments by close of business on August 5, 2021.
A recording of this meeting and the meeting presentation will be posted on the Prince William County Department of Transportation webpage.
Meeting Registration Information

 Dial In: +1-415-655-0001  Access code: 172 658 5243
Comments Due Thursday, August 5th at 5:00 PM.

 To submit comments, questions, or feedback, please contact PWCDOT:
---
Brochure for the June 22, 2021 public information meeting  The proposed design includes four 12-foot wide travel lanes, a 16-foot wide grassy median,  a 10-foot wide shared-use path along one side of the road, and a 5-foot wide sidewalk along the other side of the road.
Comment sheet for the June 22, 2021 public information meeting